Supporting Mental Health and Well Being
We encourage the children to talk to any adults they feel comfortable in school.
Within school there are staff who have specific training in supporting children's Mental Health and Well Being.
** Our Mental Health Champion, School Inclusion officer and HLTA with SEMH are members of staff in school full time and can be found around school throughout the day, 

Mrs Lowe, Mrs Gibson and Mrs Little 
Visit The Den any time you need a catch up or a little quiet time.
**  We have strong links with the

NHS Healthy Minds

Team

. Our school's therapist is called

Lisa

 

Rattray

, who has written the introduction below.
"I'm 
Lisa
, an Education Mental Health Practitioner (EMHP) in the NHS Healthy Minds Team. As a team, we provide a free and confidential service to support common mental health difficulties including worry, anxiety and low mood. We provide 1-1 and group support to children, young people and families. Often this is in school, however we also provide telephone, online and clinic-based support. We also provide general mental health support to school, such as lessons, assemblies and workshops. We aim to help children and young people at the earliest possible stage, in order to support children, young people and families to develop skills and promote positive wellbeing and reduce the risk of further distress."
**  We employ a
school councilor, Cate Broom

.  If you would like to find out more, please contact school for more information and a referral form.
Links to other websites.
Here are some useful links that you may enjoy exploring to support families develop their PSHE skills at home.
Change for Life

– It has a new name, but the website is full of ideas to support families living a more healthy life, exercise and healthy eating tips!
Change 4 life – nhs healthier families.
Kooth

– An online mental well being community page.  Anonymous support for families.

Young Minds

– Whether you want to understand more about how you're feeling and find ways to feel better, or you want to support someone who's struggling, we can help.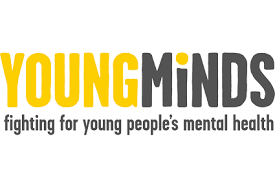 CAMHs – This site was created for young people, carers and professionals to pool together lots of helpful resources from across the internet that are available to help support your mental health and well-being.

CAMHs downloads and website links
Qwell – On the Qwell website you can… chat online to qualified counsellors, read and write Articles, get online support from the Qwell community and set personal goals and record how you feel.