At Simonside Primary School, English and the teaching of English is the foundation of our curriculum. Our main aim is to ensure every single child becomes primary literate and progresses in the areas of reading, writing, speaking and listening.  
Staff at Simonside feel it is essential to highlight and be aware of the differing groups of learners and vulnerable children in their class. Once this information is acquired, teachers can plan and teach personalised English lessons which focus on the needs of each child.  Through writing children will have a clear authorial voice and can confidently write across several genres. Through purposeful, engaging and real-life writing opportunities, children will quickly identify the intended audience and can adapt their choice of layout, content, grammar and language appropriately. Through richly resourced, book-based learning we can transform children's attitudes to reading and writing which has a highly positive impact on learning. This breadth of texts is essential in ensuring that children grow to understand, love and use their reading skills well so they can apply them effectively across their learning.
Children at Simonside will be exposed to a language heavy, creative and continuous English curriculum which will not only enable them to become primary literate but will also develop a love of reading, creative writing and purposeful speaking and listening.
---
---
Throughout Reception, Year 1 and 2, children at Simonside Primary School take part in daily Read, Write, Inc. Phonic sessions. Each session last for 20 minutes and the programme is designed to teach children to read fluently and accurately.

At the end of Year 1, every child completes the national Phonics Screening Check, which is designed to test a child's ability to decode words (including nonsense words) using their phonic strategies.  For the past few years, children have been required to read 32 out of 40 words correctly to meet the required standard. Any children who do not meet the standard must re-take the test in Year 2.
Parent video: Introduction to Daily Read Write Inc. Phonics Lessons
Please watch this video to find out what you need to know about Daily Phonics Lessons and how you can support your child at home.
Introduction to phonics lessons for parents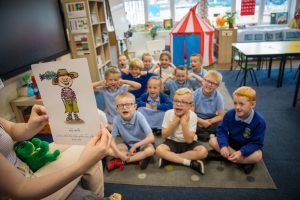 ---
Developing Reading at Simonside
At Simonside Primary School, we are passionate about reading and actively encourage children to read for pleasure from an early age.  Staff at all levels seek to find as many opportunities as possible to promote positive attitudes to reading, as we recognise the importance of reading in child development.
Our school library has recently undergone a full transformation, which has been a huge hit with the children.  As well as visiting the library to choose books, our children have many opportunities to visit the library when working in small groups or as a class for story time.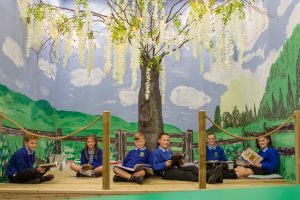 In school, we use a combination of: PM, Oxford Reading Tree and Project X Books.  These books are chosen carefully by staff to suit the needs of individual children, offering an appropriate level of both challenge and support.  A range of additional high quality texts are chosen to support reading development within lessons and as part of our intervention programmes.
Within our Guided Reading sessions, children are taught to develop a wide range of skills that focus on the VIPERS model of: retrieval, inference, predicting, clarifying, questioning and summarising/sequencing.

Reading for Pleasure
At Simonside, we encourage children to develop a positive attitude towards reading not only at school, but beyond the school gates too: at home, in the park, on holiday. We aim to foster a love of books through an enthusiastic reading culture. As a school, we host reading events including World Book Day activities, daily reading for pleasure, library visits (in school), Christmas Poet-Tree and author visits.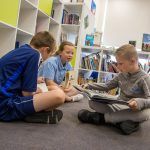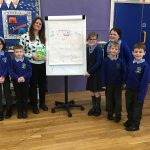 Reading Café
At Simonside we value reading for pleasure and sharing stories with others. Discussing books and interacting with other people develops social and language skills, builds imagination and supports a lifelong joy of reading.  Fact or fiction, in a book or online, reading for the joy of reading is an essential part of our curriculum and through our Reading Café session we promote and support this important skill.
Parents and Carers are invited to school to join their child in the hall, snuggle into a cushion and spend some time sharing books and stories together.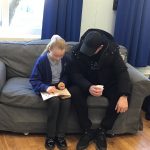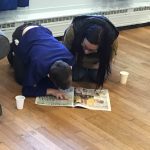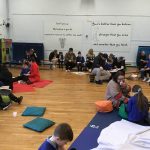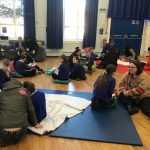 ---
Developing Writing at Simonside
Being able to write confidently and fluently is a vital life skill. It allows us to interact with the world, to record information, to communicate our ideas, to be creative and to develop and sustain relationships with others.
In school, being able to write enables children to participate fully in lessons, across every subject and in all year groups. We aim to support children to develop not only the practical ability to write but also an enjoyment and appreciation of writing and everything it can offer. In line with the National Curriculum guidance, we aim for all children to be able to write clearly, accurately and coherently, adapting their language and style for different purposes and audiences.
Teach Active
We have a passion for active learning at Simonside and we are delighted to be able to use Teach Active lessons to enhance our English curriculum further. Using active lessons means that children not only have increased levels of physical activity but also boost their confidence, self-esteem and progress.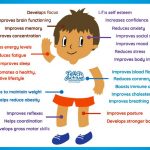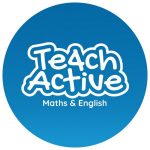 Useful Links
Here are some useful websites and apps your child might enjoy using to support their reading and writing.
Book Trust – Interactive books to watch and read online.
Oxford Owl – Free eBook library.
Literacy Zone – Help with your English learning.
Phonics Bloom – Phonic games to play online to support your spelling and word recognition.
500 Words – Short stories to read, competitions and games.
Literacy Shed – Short films to watch to inspire your writing.