---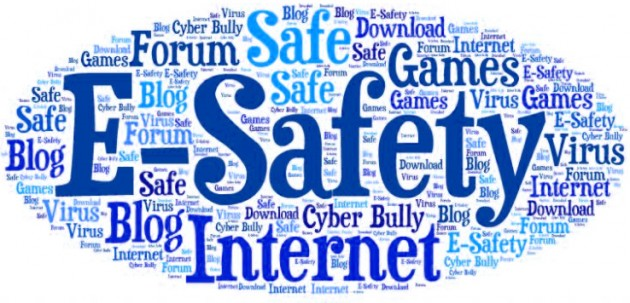 ---
At Simonside, whilst we recognise the huge benefits being online can bring, we also acknowledge that many parents may feel concerned about the activities and content their children are accessing, particularly given the pace at which the online world changes.
It's our aim to make sure everyone can enjoy the benefits of the online world in the safest way possible.  The guidance and information contained on this page is aimed at helping to keep children safe from different risks online and where to go to receive support and advice.
If you do have any concerns about Online Safety, please do not hesitate to get in touch with the school via telephone (0191 489 8315) or email ([email protected]).
Computing / Online Safety Lead: Mrs Pegman – Deputy Head Teacher
---
National Online Safety
We are a certified 'National Online Safety School' in recognition of our commitment to raising the profile of online safety within our school community.
If you are a parent/carer and would like to access our National Online Safety membership area for FREE, please contact the school for our unique link. A free app is available to download to make it even easier for you to access news and advice at a time that is convenient to you.
Please click on the following links to access National Online Safety guides for Parents:
Online Safety Tips for Children 
10 Tips to Keep your Children Safe Online
12 Social Media Online Tips for Children with New Devices 
Remote Education – Top Tips for Children
Conversation Starters for Parents and Carers – Online Content
Supporting Children's Mental Health
Parent/Carer Guide to Fake News
National Online Safety Guides for Parents – Apps and Gaming:
8 things Parents should know about YouTube Kids
National Online Safety Guides for Parents – Keeping Yourself Safe Online:
Getting the Most out of the NOS app
What you need to know about EBay
---
Other Guides
Internet Matters Online Safety Guide
Supporting Young People Online
Think U Know – Parent Helpsheet – Primary
---
What if you're uncomfortable with something online?
Encourage your child to tell a trusted adult if they ever feel awkward, embarrassed or worried by anything that they are asked to do or say by an online friend. Then the trusted adult can help them to take the appropriate form of action depending on the seriousness of the concern.
Many websites include a report abuse button. If you can't find one you can access it here.

---
Helplines
Childline: free 24hr. helpline for children & young people 0800 1111
Kidscape: advice exclusively for parents & carers on bullying 08451 205204
Get Connected: free confidential helpline for young people 0808 8084994
Samaritans: 08457 90 90 90
---
Useful Websites
Parent Info – CEOP & Parent Zone
---
Further Information